Jean-Vincent Simonet
11/09/2023 - 11/12/2023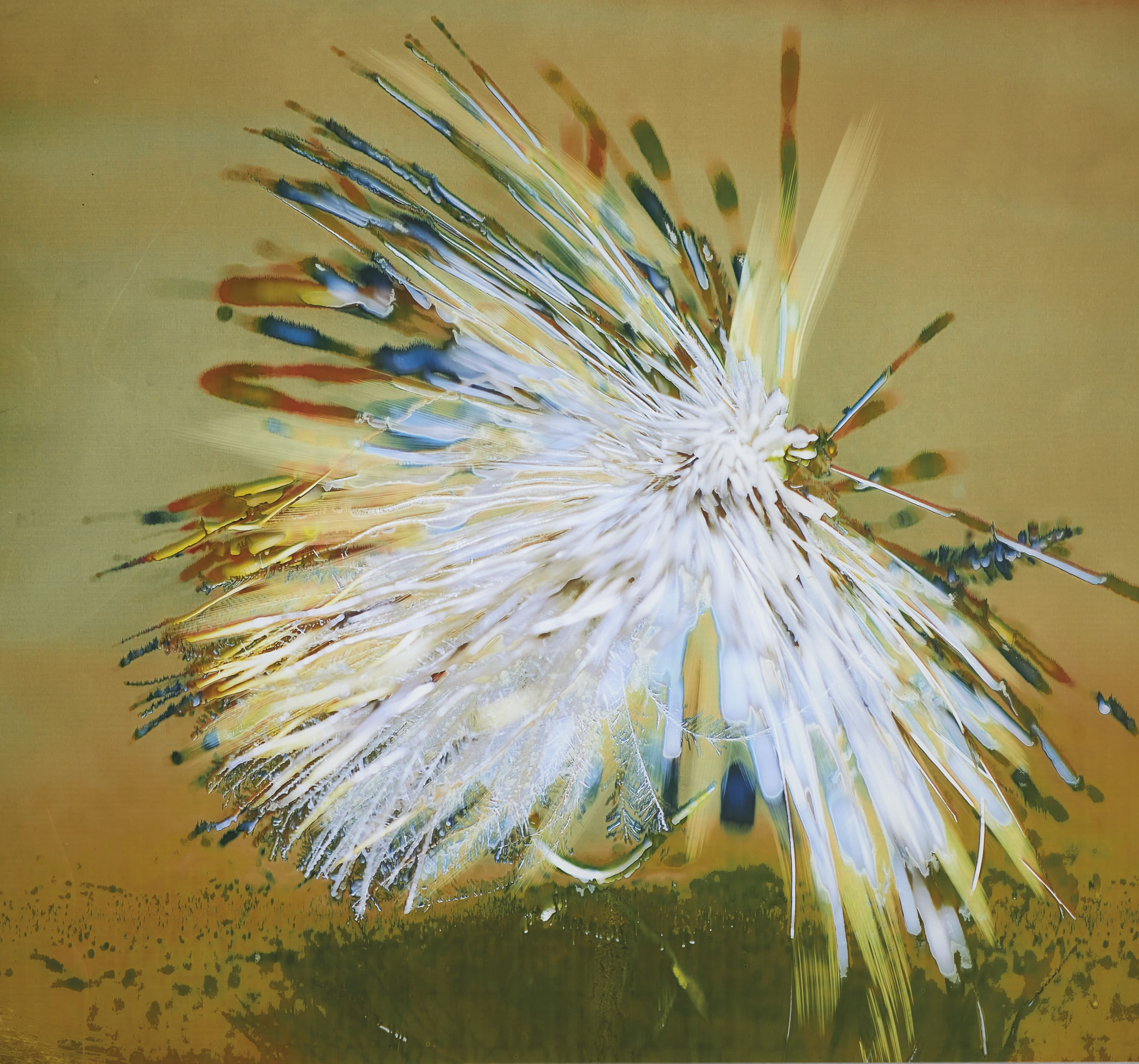 The gallery is very pleased and proud to participate for the 5th time in 7 editions in "A PPR OC HE". During the week of Paris Photo, this fair brings together artists who appropriate the photographic medium through experimentation. After Julien Mignot in 2017, Antony Cairns in 2020, Lucas Leffler in 2021 and 2022, in 2023 Intervalle presents Lures by Jean-Vincent Simonet.
Convinced that images always lie to us a little, Jean-Vincent Simonet (1991, FR) explores the limits of retinal perception by interpreting the work of Carolyn L. Kane. In Chromatic Algorithms, published in 2014 by The University of Chicago Press, the American researcher traces the extraordinary history of synthetic colors created by the first algorithms in the 1960s. Are these bright, intoxicating colors that we feed on all day long on various screens (iPhones, tablets, computers, illuminated billboards etc.) real colors? Jean-Vincent Simonet doesn't answer the question, but he does confront us with the deception. By magnifying the line, he embraces the aesthetics of enticing digital colors. His unique experimentation with printing and almost simultaneous alteration of a photograph on plastic film generates unusual flashy pigments, but also inconsistencies that mimic glitching (a computer bug that alters a digital image) or erosion. He affixes his fingerprints, adds brushstrokes and so on. In an aesthetic mise en abime, these artifices blur our perception of photographic subjects that are themselves lures. Fishing flies imitate nature and magnify it in the Fishing_fly series. In the Spider_tactics series, luminous spider webs cover the skies of certain Japanese alleyways with a tangle of neon lights, lanterns and lanterns, and pop neon billboards.
Jean-Vincent Simonet's aim is to revive the aura and materiality of images in the 21st century, in the face of their proliferation and disembodiment. A graduate of the ECAL in Lausanne, he divides his time between Zurich and Paris, making illusion and exuberance his main lines of research. Jean-Vincent Simonet's practice fuses analog images, digital techniques, collage, montage, sculpture and painting with remarkable fluidity. Jean-Vincent Simonet has exhibited in renowned institutions and galleries such as Centre de la photographie Genève, Fotomuseum Winterthur, Cabaret Voltaire Zürich, Villa Noailles Hyères, FOAM Amsterdam, Webber Represent London, Fondazione Vico Magistretti Milan, Musée des Beaux-Arts Le Locle, etc. His work can be found in private and public collections such as the Vontobel Art Collection, FOAM Amsterdam, LUMA and the Swiss Post Office.